We were wondering where to find inspiring barndominium interiors — images of the insides of America's most beautiful barndominiums. So we set off in search of them.
What are barndominium interiors? They are defined as what can be found on the inside of a steel-enclosed or post and beam building known as a barndominium. From soaring vaulted ceilings in expansive great rooms to cozy nooks hidden away in a loft, you'll find 34 of them here.
We've harvested some of the most unique and creative barndominium interior pictures on the Internet. You'll surely find at least one decorating idea here.
NOTE: If you're viewing this on your cell phone, simply press your thumb against any picture and you should see a 3x zoom window open, which will allow you to slide your thumb (or any other finger) slowly around the image to see detail you might need for your plans. If you're on a PC or laptop  just hover your mouse over each image.
And so we present Barndominium Interiors galore
Here are the best barndominium interior design examples we could find. Hopefully, they'll trigger your imagination. And, if you don't already own a barndominium, they'll make you want one even more.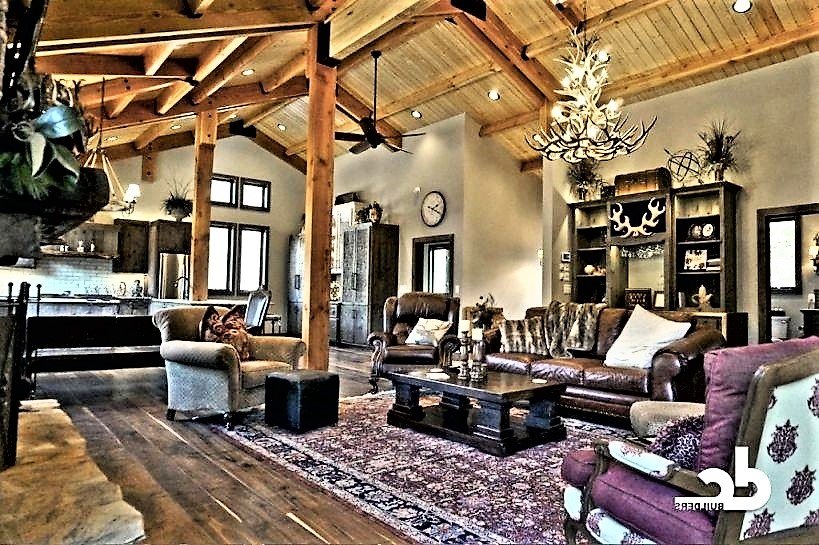 Want to know how to compute the cost of your dream barndominium? Click here to find out.
Are you looking for a small barndo or cabin? Find your next home here.
And, finally, if you're thinking of starting a blog like ours — on a subject you're passionate about — we've been very pleased with Siteground, our hosting company and new domain provider. If interested, please click here for more information or on the banner below…